Natural Climate Solutions
The future of forestry is in the trees
Anew's environmental, forestry, marketing, and transactional professionals represent North America's largest team devoted to forest carbon and nature-based project development–and we've been voted Environmental Finance's Best Project Developer (North American Markets) for seven consecutive years. Our partners include public and private organizations, indigenous groups, nonprofits, and corporations.
Protecting North American Forestland
Four million acres and growing
We specialize in helping landowners generate a new source of revenue from sustainable forest management practices. Every project is as unique as every forest and we apply our efficient and proprietary process to spend the time where it's needed: working with you and your land to generate the greatest value and benefit. With over 90 projects underway, you're in great hands.
Quality in Additionality
Measurable Climate Benefit
To become a forest carbon project, there must be an opportunity to reduce emissions through climate conscious forest management. We'll help you understand your options and what program engagement entails.
THREE STEPS TO CARBON REVENUE
Let's talk about options 
for your land

Our team of professional foresters offer free and efficient evaluations of project performance and economics.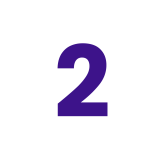 Anew executes and finances all activities required to register and sell carbon credits.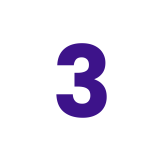 The size and diversity of our carbon credit portfolio is unmatched, as is our team's expertise to ensure your project's profitability.
4,000, contiguous or non-contiguous, acres is the approximate bare minimum footprint for a viable project.
The implications on land management are directly related to the project type chosen. Generally speaking, improved forest management projects do not allow harvesting to exceed forest growth, but harvesting is still permitted. If commercial harvesting is undertaken on the project area, either certification under FSC, SFI, ATFS, or a state approved forest management plan must be maintained. Additionally, compliance projects face restrictions on the size of even-aged harvests and are not permitted to utilize broadcast fertilization.
Length of commitment is dependent on project type and can range from 40 years for voluntary projects to over 100 years for compliance projects.
Voluntary projects are subject to the rulesets/protocols designated by the various voluntary offset registries (e.g. ACR, CAR, Verra, etc.). Compliance projects are subject to the California Air Resource Board's Cap-And-Trade Regulation and the associated Forest Offset Protocol. Voluntary and compliance credits have different communities of buyers and trade at different pricing levels.
Anew leverages decades of experience along with proprietary software to determine your carbon yield. We evaluate forest stocking, age, species and other data to perform complex calculations in accordance with both voluntary and compliance carbon offset standards. Please contact us to begin the evaluation process and get your free estimate.
Credits can take anywhere from 18 to 24 months to generate, depending on many factors including: project type, location, forest heterogeneity, verifiers' schedules, and regulatory body backlogs. Anew manages your project from start to finish, using our reputation and experience with regulators and verifiers to advocate for your project and ensure credits are generated as efficiently as possible.
Quick guide
Improved Forest Management Explained
Developing a carbon project on your land with Anew.