Anew Joins the World Business Council for Sustainable Development
Houston, TX | January 31, 2023
Body
Geneva, 31 January 2023: The World Business Council for Sustainable Development announced today that Anew Climate, LLC ("Anew Climate" or "Anew") has joined as a member and is taking part in the SOS 1.5 working group. A leading climate solutions company with offices in the U.S., Canada and Europe, Anew offers environmentally focused products, services, and investments that support decarbonization and sustainability mandates and goals. 
Image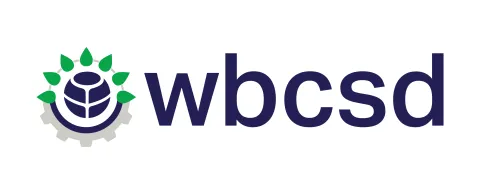 Anew's comprehensive climate solutions portfolio includes renewable natural gas, carbon and other environmental credits, advisory, project development and investment, and other innovative services across global climate-related markets. By connecting with WBCSD's network of forward-thinking businesses across a variety of sectors, Anew is continuing to enhance and implement its sustainability ambitions in collaboration with like-minded partners.
"We're pleased to join WBCSD and to participate in the SOS 1.5 project that aims to support companies from all sectors to stay within the 1.5°C safe operating space," said Anew's Chief Strategy Officer Bill Townsend. "We are excited to contribute insights gained from over 20 years of experience to advance market-based solutions to decarbonization. With this membership, Anew is taking part in important ongoing dialogue and resulting action with the global business community in support of sustainability and climate change mitigation."
By joining WBCSD, Anew supports its mission to advance the highest and best use of its skills, capabilities, experiences, and influence to enable the greatest positive impact on the climate. Anew is a portfolio company of TPG Rise, TPG's global impact investing platform that is committed to achieving quantifiable, positive social and environmental outcomes alongside competitive financial returns. 
WBCSD Executive Vice President Dominic Waughray said, "WBCSD is pleased to welcome Anew as our newest member. Anew accelerates the fight against climate change by enabling companies and organizations to align their goals for conservation and impact with actionable next steps. WBCSD and many of our members are keen to collaborate with Anew across our workstreams and in SOS 1.5, our flagship climate project to help companies achieve net-zero carbon emissions."
About WBCSD
About the World Business Council for Sustainable Development (WBCSD)
WBCSD is the premier global, CEO-led community of over 200 of the world's leading sustainable businesses working collectively to accelerate the system transformations needed for a net zero, nature-positive, and more equitable future.
We do this by engaging executives and sustainability leaders from business and elsewhere to share practical insights on the obstacles and opportunities we currently face in tackling the integrated climate, nature and inequality sustainability challenge; by co-developing "how-to" CEO-guides from these insights; by providing science-based target guidance including standards and protocols; and by developing tools and platforms to help leading businesses in sustainability drive integrated actions to tackle climate, nature and inequality challenges across sectors and geographical regions.
Our member companies come from all business sectors and all major economies, representing a combined revenue of more than USD $8.5 trillion and 19 million employees. Our global network of almost 70 national business councils gives our members unparalleled reach across the globe. Since 1995, WBCSD has been uniquely positioned to work with member companies along and across value chains to deliver impactful business solutions to the most challenging sustainability issues.
Together, we are the leading voice of business for sustainability, united by our vision of a world in which 9+ billion people live well within planetary boundaries by mid-century.
MEDIA CONTACT
Natasha Ferrari
Acting Communications Director, WBCSD
About Anew
Anew Climate, LLC ("Anew") is accelerating the fight against climate change by enabling companies and organizations to align their goals for conservation and impact with actionable next steps. With a comprehensive solutions portfolio that includes advisory services, carbon credits, renewable natural gas, renewable energy certificates, EV credits, and emission credits, Anew lowers barriers to participation in environmental markets for clients across the private and public sectors. As a leading marketer and originator of environmental products, the company brings together strategic finance, regulatory expertise, scientific knowledge, and impact focus to make it possible for businesses to thrive while building a sustainable future. Anew is majority owned by TPG Rise, TPG's global impact investing platform, and emerged from the February 2022 combination of durational industry leaders Element Markets, LLC and Blue Source, LLC. The company has offices in the U.S., Canada, and Europe, and an environmental commodities portfolio that extends across five continents.
MEDIA CONTACT
Alison Greene
Director, Marketing & Communications