Anaergia to Supply Renewable Natural Gas to FuelCell Energy via Anew Climate to Create Renewable Hydrogen Supporting Toyota's Landmark Port Facility
Body
Image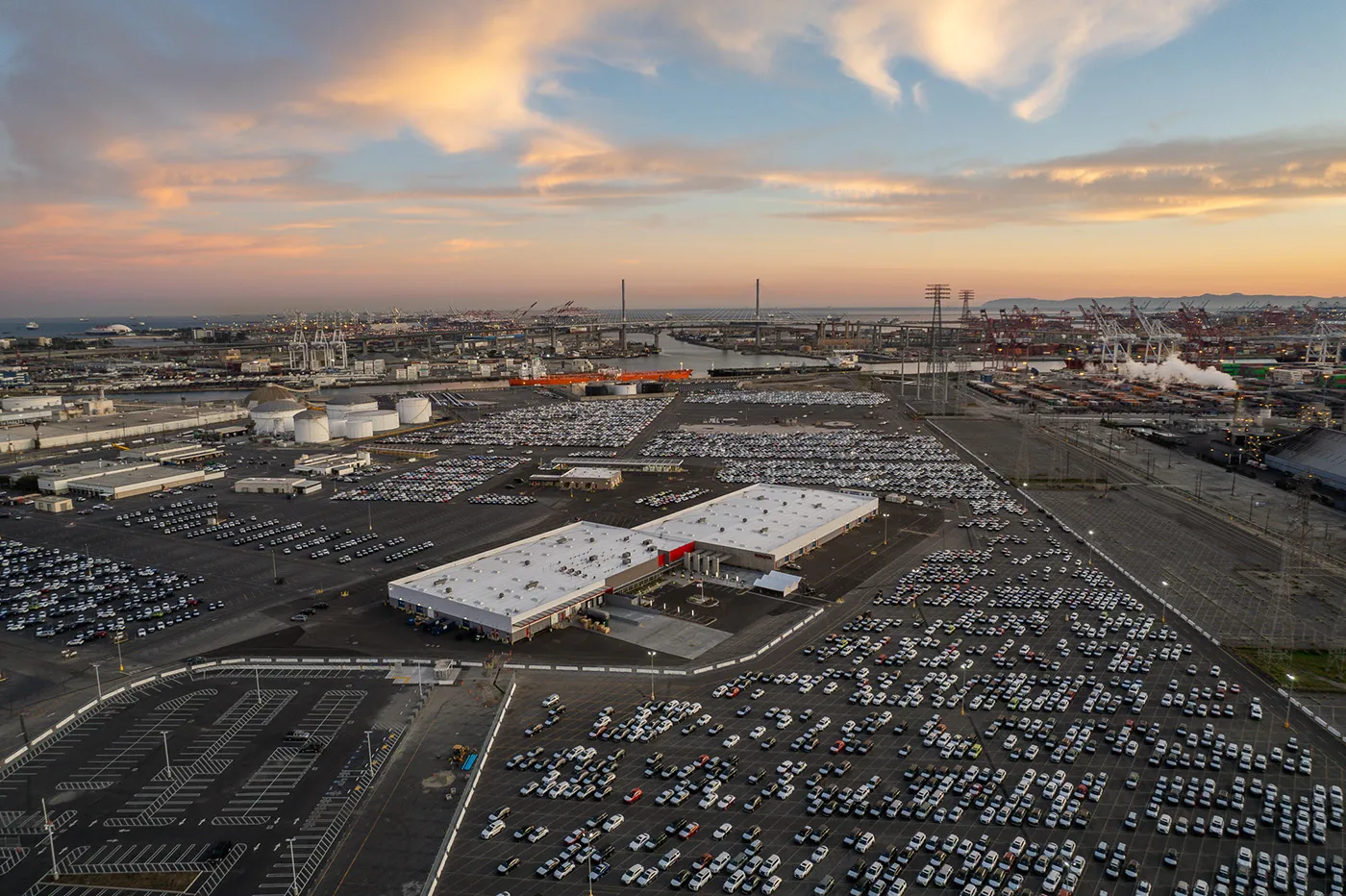 Photo courtesy of Toyota Motor North America
Source: Anaergia Inc.
Anaergia to Supply Renewable Natural Gas to FuelCell Energy to Create Renewable Hydrogen Supporting Toyota's Landmark Port Facility
Anew Climate to sell renewable natural gas for FuelCell Energy's Tri-gen system.
BURLINGTON, ONTARIO and LONG BEACH, CALIF.—MAY 2, 2023 – Anaergia Inc. ("Anaergia" or the "Company") (TSX: ANRG) announced today that its subsidiary SoCal Biomethane, LLC, ("SoCal Biomethane") will supply renewable natural gas as facilitated by renewable fuels marketer Anew Climate ("Anew") to FuelCell Energy's (Nasdaq: FCEL) Tri-gen system to produce carbon-negative hydrogen and electricity for Toyota Motor North America, Inc.'s (TMNA)  Logistics Services Center at the Port of Long Beach in California. The facility is Toyota's largest port operation handling import/exports for North America and processes about 200,000 vehicles per year.
FuelCell Energy's Tri-gen system will produce approximately 1.3 tons of renewable hydrogen per day which will fuel Toyota Mirai vehicles. The fuel cells will also produce a net 2.3 megawatts (MW) of electricity—enough to power Toyota Logistics Services Center—and will add renewable electricity to the grid, as well as produce roughly 1,400 gallons of water a day that will be used for car-washing operations.    
Anaergia's supply of renewable natural gas (RNG), which is the same molecule as methane, will be  produced from food waste and municipal wastewater at the Company's SoCal Biomethane plant in Victorville, California and will be sold and delivered to FuelCell Energy through Anew, the exclusive RNG marketer for the Victorville facility. Because the methane sourced from Anaergia is made from renewable sources that otherwise emit fugitive methane emissions from decomposition, it is considered carbon negative. Thus, when this carbon-negative RNG is then converted to hydrogen and electricity in FuelCell Energy's Tri-gen system, both outputs are considered zero-emissions and carbon negative.
Converting this renewable natural gas to renewable electricity is expected to avoid more than 9,000 tons of grid electricity greenhouse gas emissions per year. The renewable hydrogen is expected to avoid more than 4,000 tons of annual greenhouse gas emissions compared to the emissions produced if the hydrogen had been made by conventional steam reforming of fossil natural gas. FuelCell Energy's Tri-gen system will also reduce the air pollution that disproportionately impacts nearby communities, as the fuel cell's chemical reaction is virtually free of NOx, SOx, and particulate matter emissions.
Anaergia's SoCal Biomethane facility was developed through a public-private partnership (P3) with the Victor Valley Wastewater Reclamation Authority and financing partner North Sky Capital.
"We are proud to support Toyota's decarbonization goals at one of the largest ports in the world with the supply of carbon-negative renewable natural gas that enables emissions-free hydrogen fuel," said Yaniv Scherson, Chief Operating Officer of Anaergia. "Carbon-negative fuels like renewable natural gas are essential to creating a net-zero emissions world. Because it's a drop-in fuel, renewable natural gas enables rapid decarbonization. It's an immediately dispatchable platform for electricity and hydrogen production," Scherson said.
"Renewable natural gas is a great way to produce renewable hydrogen and electricity at the scale required to support our Logistics facility's carbon neutral goal," said Mark Yamauchi, Sustainability Manager for Toyota Motor North America. "And because it is made from waste, renewable natural gas creates the type of circular economy that Toyota is working to expand."
"We are excited to partner with Anaergia to supply our Tri-gen system with renewable natural gas as it is an effective way to create renewable hydrogen at distributed scale local to the end use, avoiding the cost and emissions associated with delivery of hydrogen to remote users. This allows us to help customers, like Toyota, achieve their sustainability goals by producing emissions-free hydrogen, electricity, and water," said Tony Leo, Chief Technology Officer, FuelCell Energy.
"We are pleased to celebrate another milestone in our long-standing collaboration with Anaergia and to engage with FuelCell Energy and Toyota in realizing the zero emissions benefits of RNG," said Randy Lack, Head of Portfolio Management for Anew Climate. "Through climate leadership as exemplified by this agreement we are creating markets for environmental impact that benefit our broader community and the climate."

About Anaergia
Anaergia was created to eliminate a major source of greenhouse gases by cost effectively turning organic waste into renewable natural gas ("RNG"), fertilizer and water, using proprietary technologies. With a proven track record from delivering world-leading projects on four continents, Anaergia is uniquely positioned to provide end-to-end solutions for extracting organics from waste, implementing high efficiency anaerobic digestion, upgrading biogas, producing fertilizer and cleaning water. Our customers are in the municipal solid waste, municipal wastewater, agriculture, and food processing industries. In each of these markets Anaergia has built many successful plants including some of the largest in the world. Anaergia owns and operates some of the plants it builds, and it also operates plants that are owned by its customers.

For further information please see: www.anaergia.com
MEDIA CONTACT
Melissa Bailey
About Anew
Anew Climate, LLC ("Anew") is accelerating the fight against climate change by enabling companies and organizations to align their goals for conservation and impact with actionable next steps. With a comprehensive solutions portfolio that includes advisory services, carbon credits, renewable natural gas, renewable energy certificates, EV credits, and emission credits, Anew lowers barriers to participation in environmental markets for clients across the private and public sectors. As a leading marketer and originator of environmental products, the company brings together strategic finance, regulatory expertise, scientific knowledge, and impact focus to make it possible for businesses to thrive while building a sustainable future. Anew is majority owned by TPG Rise, TPG's global impact investing platform, and emerged from the February 2022 combination of durational industry leaders Element Markets, LLC and Blue Source, LLC. The company has offices in the U.S., Canada, and Europe, and an environmental commodities portfolio that extends across five continents.
MEDIA CONTACT
Alison Greene
Director, Marketing & Communications